Mrs. Alessi's First Grade Class

This week we will be studying:
Math: We will be working on organizing numbers from least to greatest, we will work on finding 10 more and 10 less of a specific number, and we will continue to work on our fact fluency.
ELA: We will be focusing how to to research our community helpers. We will be pulling out key information from a text. We will also be working on adding the ing and ed endings to our words.
Social Studies: Communities (rural, suburban, urban),






---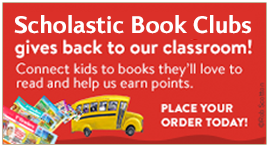 Spelling Lists:
Test on January 11th
​
1. Helping
2. Helped
3. Asking
4. Asked
5. Hugging
6. Hugged
7. Shopping
8. Shopped
9. Grinning
10. Grinned



Test on January 18th
1. Flipping
2. Flipped
3. Stepping
4. Stepped
5. There
6. From
7. We
8. Be
9. To
10. Or




Test on January 25th
1. Go
2. No
3. So
4. Be
5. He
6. Me
7. She
8. We
9. Flu
10. Hi



Test on February 1st
1. Game
2. Same
3. Ride
4. Side
5. Said
6. Only
7. You
8. Out
9. Of
10. Here
​
​
​Specials Schedule:
Monday: Chapel, Physical Education
Tuesday: Chapel, Music, Art
Wednesday: Chapel
Thursday: Chapel, Computer, Spanish
Friday: Chapel, Physical Education

Please be sure to send your child to school in sneakers on Mondays and Fridays.
Please do not hesitate to email me with any questions or concerns.

jalessi@wordoflifeacademy.org


---